When:

11/4/19

Workout Style: Boot Camp
QIC:

Duck Butter & Gertrude

PAX: Jang-A-Lang, Pedro (triple respect), Pineapple, Wilson (respect), Lemongello, MyTSharp, Pocahontas, Crabby Englishman, Second Mile, Rameses (respect), Misty, Bayliner, Plunger, Wolverine (respect), Flounder, Deebo, Puddles (respect), Au Jus, Steamer, Pasqually, Tan Lines (HAPPY BIRTHDAY!), Reef Donkey, Rooney, Duck Butter (respect), Blue Cross, Depends, Nipple Shot, Gertrude
From Duck Butter: "Better late than never they say. Lucky for me, I wasn't late (lie). I don't care what Gertrude says, I was not late (again, lie). Sometimes clown cars taking a little longer, and traffic on Country Club Rd was ridiculous this morning. It was as if a ferry had unloaded in Crab Point. But Nip pressed on, and after picking up Poca, speeding through MHC and running red lights at 35th St and the Beach Bridge, we pulled in at exactly 5:29:30. Thirty seconds to spare (stop it).
A welcome and disclaimer were given above the din of a rowdy Pax, many looking at their freshly charged Garmins. In all, 29 dudes would follow YHC east'ard towards Dockside and all of their missing docks. Those docks were seminal for most Moreheaders. A lot of us had first kisses in the dark of those docks back in the day. Blue Cross had a first something else, and if you went running with Gert, I'm sorry you missed the story. I'll never look at those docks the same again. Wow."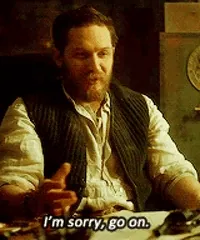 Sure, Alfie. Here was the plan, and unlike Tommy, we followed the plan. Everyone who was supposed to die, did die.
WARMARAMA – DUCK BUTTER
Pulling into the Happy Cow and SasSea's Stage Parking lot, it was time for some Warmarama SSH IC x 20 Cotton Picker IC x 10 Irish Potato Picker IC x 10 Sun Gods IC x10, reverse x10 And that was all Gert and the gazelles could handle, so off they went to get their miles in. The rest of us mosey out to the 4th st intersection.
THE THING – GERTRUDE
PART ONE – CATCH UP
We did a fellowship mosey to the fountain for some Hill Billies before running to 10th and Shepard partnering up along the way. Once there, partner A's ran two blocks to the next street light while partner B's did merkins until the A's arrived at the next stop and began doing merkins (except Deebo for some reason left early). The B's then ran to catch up, with the A's (except for Misty, why?) doing merkins until the B's arrived. This process was repeated three more times with WWIs, Wojos and Carolina Drydocks. At that point we were close to Shevans so we ran to the tennis courts for . . .
PART TWO – AMRAP
We lined up on the sideline and Partner A ran two down-and-backs while partner B did plank jacks AMRAP, and then we switched. This was repeated with AMRAP hand release burpees, LSFs and LBCs. We then formed a single line and did a Native American run back to the Jaycee Park stage for . . .
PART THREE – DORA ON STAGE
75 Derkins, 100 Dips & 150 Irkins
We then ran to Evans Street where we did lunges for a while until I could see that Duck's crew was near the flag at which point we did a jail break to the flag.
THE THING – DUCK BUTTER
The next 36 minutes was full of fun. Reef Donkey, MyT, and Pedro provided much of the verbal machete that tried to derail YHC from his intended plan. I love that Puddles wanted to pick up the 6, 20 yards up the road.
The Thang
In all we covered just under 2 miles, a former standard of the Table Setter.
We also did
70 squats
70 merkins
70 SSHs
We Lt. Dan'd about 500 yards
We Lt. Stan'd about 200 yards
We did planks and dips on the chain
We moseyed together with different men setting the pace, and MyT complaining each time.
We returned to the Sanitary dumpster for Mary.
MARY – DEALER'S CHOICE
Mixed in with stretches and hand release burpees courtesy of YHC, the dealers were Plunger (Hill Billies), Deebo (American Hammer) and Steamer (protractor).
MOLESKIN
I like the new format and, even though I really don't want to give someone from off credit for anything new, well done Au Jus. Rameses took us out in prayer after a non-PC comment by MyT. As always it was an honor to lead.
-Gertrude & Late Arriving Duck Butter