When:

02/15/18

Workout Style: Boot Camp
QIC:

Gertrude

PAX: Ron Burgundy, Wilson, Buckeye, Blart
AO: Morehead City
Well it looks like YHC will be the last Q of Earned Respect for a while until we get our numbers back up across the AO board.  When it returns, maybe it will have a run like the ER below instead of the one above.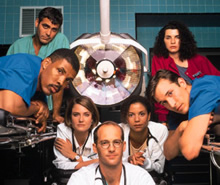 Five of us met in the parking lot in front of Sweet Beans for 2.9 miles of fun. Here is what we did:
WARMARAMA
1 lap around the bank, SSHs IC x 15, SGs IC x 15 forward and 15 reverse, CPs IC x 15
We then moseyed to the lot between Walgreens and Mundens for . . .
THING ONE – HAPPY MEAL
It was a mini-quarter pounder due to the distance (probably 20 yds, 40 yds, 60 yds & 80 yds), with 25 merkins, 50 squats, 75 plank jacks and 100 SSHs. We then moseyed to Evans Street heading east for . . .
THING TWO – BURPEE BLOCKS
Run a block, five burpees, run a block, five burpees, and so on until we reached the St. Egbert parking lot for . . .
THING THREE – SEVENS X THREE
Round 1 – burpees and WWIs
Round 2 – merkins and plank jacks IC
Round 3 – only half the distance across the parking lot this time, but we bear crawled instead of running – Squats and LBCs IC
We then headed back to the flag, this time stopping at each block on Evans Street for 5 merkins, and arrived at hard stop + 30 seconds, so . . .
NO TIME FOR MARY
MOLESKIN
Everyone keep EHing those pax who have disappeared as of late.  As always it was an honor to lead.
-Gertrude